3 Signs Your Car Air Conditioning Needs Fixing
If you've noticed that your car air conditioning hasn't been as cold lately or perhaps is making an odd smell, it may be time for your air conditioning unit to be looked at.
Common wear and tear can lead to your air conditioning not performing as well as it used to but don't fret, it's easy to get your a/c fixed.
Our AAMCO Bay Area mechanics can perform an Initial Vehicle Check & Diagnostic to check your car's systems including air conditioning. After assessing any issues, our mechanics have the expertise to fix any issues with your vehicle and get you back out on the road in no time.
3 Common A/C Issues
A/C Smells Odd
When you turn your car a/c and find that it has a musty or moldy smell, this can be a cause for concern. One common reason behind this is that your cabin air filter needs replacing and may have fungus or mold growing inside it.
Another issue could be your air conditioning is creating greater amounts of condensation and allowing water to sit in your vents. The condensation leads to the growth of mold or fungus that creates that gross smell you detect when you turn the air conditioning on.
If you find your car air conditioning is acting up, schedule an appointment with your local AAMCO Bay Area location today.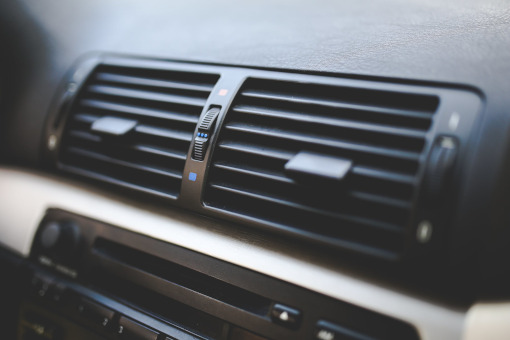 Air Conditioning Isn't As Cold
You may have found lately that your air conditioning isn't as cool as it used to be. This is a common problem in air conditioning systems. The refrigerant probably needs a recharge in order to get your air flow chilly and comfortable again.
The refrigerant cools the air as it blows through the vents into your car cabin. Another cause of your air conditioning being less cold could be a refrigerant leak. A refrigerant leak can lead to less cool air coming through your vents.
If you find that your air conditioning isn't as cold as it used to be, it can be an easy fix. Our AAMCO Bay Area locations are specialized to properly diagnose and repair any air conditioning issues occurring in your car. Schedule an appointment today.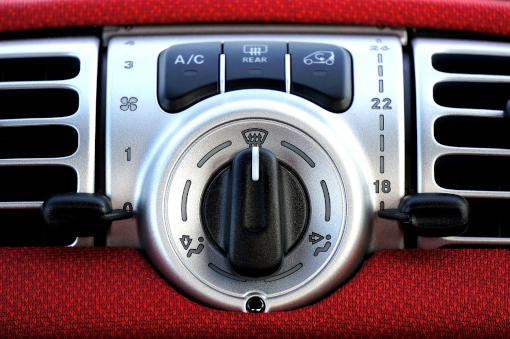 Car Air Conditioning Making Noises
If you turn on your car air conditioning and find that it's making a funny noise , this can be a sign that your A/C compressor or serpentine belt needs work.
Additionally, a noise can occur if too much freon/refrigerant is leaking into the compressor intake. It's common after a certain amount of wear and tear for your car air conditioning components to wear out.
If you find that your car A/C isn't running as efficiently as it used to, it may be time for an experienced mechanic to take a look. Our AAMCO Bay Area locations can provide the professional experience you need to address any issues with your vehicle.
AAMCO Bay Area Delivers Exceptional Service
Don't put up with a faulty air conditioning system in your car. Schedule an appointment with an AAMCO Bay Area location today and let our mechanics address any issues with your air conditioning in your vehicle