When summer heat hits, the last thing you want is for your car's air conditioning to fail. Some days, rolling down the windows just doesn't cut it. If your car's AC stops working, what can you do to help diagnose a necessary repair or get it fixed yourself? There are a couple ways you can help diagnose the underlying problem but, in many cases, it's best to bring your car to a trusted mechanic for an air conditioning repair service.
Related: 5 Signs Of A Dying Transmission
Related: Car Battery & Stater Services
Related: Why Preventive Car Maintenance Is Important
CHECK FOR A REFRIGERANT LEAK
Take a look under your hood or under your car. One of the most common causes of a failed car air conditioning system is low refrigerant, due to a leak. You may notice fluid under your car if this is the case. However, it's more likely that the only sign you'll notice is a less-effective air conditioning system.
It's best to schedule an AC recharge service with your mechanic if you suspect a problem with your refrigerant. During that service, they should be able to diagnose any leak and get your car's air conditioning back in working order.
PAY ATTENTION TO WHAT YOUR CAR'S AC IS OR ISN'T DOING
Another way you can help diagnose a necessary air conditioning repair is by paying attention to the symptoms you're experiencing and their timing. Different problems with your car's air conditioning will present in different ways and at different times, so it can make a big difference for your mechanics to quickly and accurately diagnose a necessary AC repair if you can help them identify the symptoms.
When you turn on your car's AC, does any air come out? If no air comes out of your vents, it could point to worn or failed cooling fans. They're responsible for pushing cooled air into the cabin of your car, so if they're not able to do their job, any air that your car's AC system has cooled won't be able to make it to you while you're driving.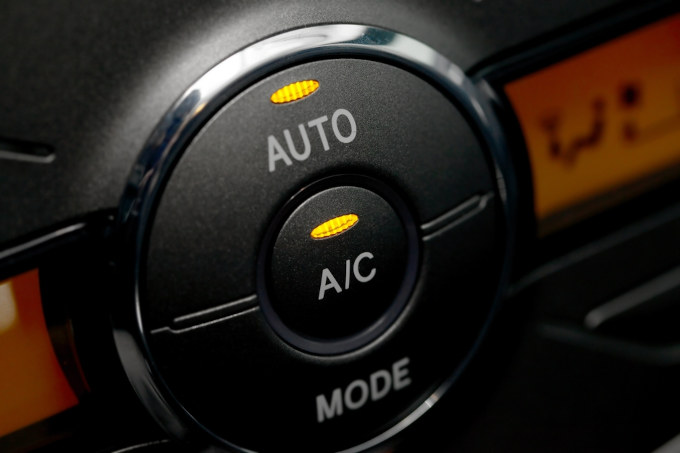 HOW HOT, COLD, OR HUMID DOES THE AIR FEEL?
If air is coming out of your car's vents, how does it feel? Is it lukewarm or room temperature? Is it slightly cooled? Or is it warm and humid? Your car's AC system relies on a compressor to move air through the system. If it fails, your car won't be able to fully cool air and send it back to the cabin. On the flip side, your condenser is responsible for de-humidifying and cooling air. If you notice warm or humid air coming from your vents while the AC is turned on, it could point to the condenser.
DOES YOUR CAR STUTTER WHEN YOU TURN ON THE AC?
When you turn on the AC in your car, do you notice any other symptoms alongside the problems with cooling your car's cabin? There could also be an underlying electrical problem like a failed switch or blown fuse. These are typically simple fixes but no less urgent than other problems with your car's air conditioning system.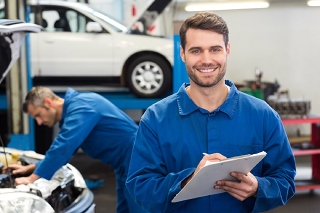 SCHEDULE AN AC SERVICE TO INSPECT YOUR CAR'S AIR CONDITIONING
Finally, you should schedule an appointment with a trusted mechanic. While the first two steps can help with diagnosis, any air conditioning repair your car may need is best handled by a trained mechanic. Finding a refrigerant leak or replacing a condenser or compressor can get complicated, so unless you're well-practiced with at-home car care, you may not want to get too far into the process yourself.
WHEN YOU NEED AN AC REPAIR FOR YOUR CAR, LEAVE IT TO A TRUSTED MECHANIC
If it's time for your car's air conditioning system to get a refresh, you can trust the mechanics at AAMCO Bay Area to find any necessary repair and help keep you cool during your next drive. When you have summer road trips on the calendar, the last thing you want is to wind up without AC. We'll help you stay comfortable by keeping your car's AC in tip top shape.