Vehicle maintenance, schmehicle maintenance – right? Turns out tune ups can play a huge role in how well your car runs. Keeping up with your vehicle's manufacturer recommended maintenance schedule, from oil changes to tune ups, will help keep your car healthy, as well as extend its lifespan. You'll also enjoy your ride much more because you'll avoid too many rough or loud rides and save money on fuel in the long run.
Related: Things That Are Draining Your Battery
Related: All About Your Torque Converter
Related: Is It Time For New Spark Plugs?
TROUBLE WITH YOUR FUEL SYSTEM
Tune ups ensure every part of your car's fuel system operates optimally. That means issues around fuel will start to pop up if you're overdue for a tune up. When your car's fuel system isn't doing what it should, it'll start to impact your engine and how your car runs. This can manifest as a rough ride, misfires, and even feeling like you're fueling up more often than you used to.
YOUR CAR RUNS ROUGH OR MISFIRES
Does your car vibrate while you're driving it? Unless you're on a rough or gravel road, it's a sign of a potentially major auto repair that needs to be addressed. Noticing sudden jerks and loss of power when driving? You could be experiencing misfires, which are a sure indicator that you need to have your fuel system looked at.
YOU FEEL LIKE YOU HAVE TO FUEL UP MORE OFTEN THAN USUAL
Gas tank already low and it feel like you just fueled up? When you feel like your fuel economy's taking a hit, it can point to a few different issues with your car – most of which can be solved by keeping up with regular maintenance like oil changes and tune ups. If there are underlying problems with your car's fuel system, it can cause too much fuel to be burned during combustion. This not only will mean worse fuel economy but also can lead to engine damage over time.
YOU START HEARING STRANGE NOISES
You're probably used to the normal sounds of your car running. That means it can be pretty alarming if you suddenly hear a strange sound when you start your car, while the engine is running, or while accelerating. A number of problems can cause strange sounds in your car but a tune up can help find what's causing your issues.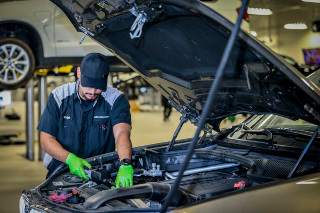 RATTLES AND ROARS ARE BAD SIGNS FOR YOUR CAR
Sounds are some of the most difficult for you to diagnose yourself without being a mechanic and running tests. However, if you start noticing strange sounds or your car sounds louder than usual, it may be time to get your car to an auto repair shop – and maybe get a tune up. As tricky as strange sounds can be to diagnose, they can also be pretty serious, so you don't want to leave it unchecked for too long.
YOU SMELL BURNING
Notice a burning smell while your car is running? It could point to several problems, one of which is your transmission. More specifically, it could indicate that your transmission, and therefore also your engine, is overheating. A common cause of this is old or low transmission fluid, which is luckily easy to fix. However, overheating is dangerous to toy with and can cause engine or transmission failure.
KEEP UP WITH REGULAR TRANSMISSION FLUID FLUSHES
An easy way to help prevent an overheating transmission is to keep up with regular transmission fluid flushes as recommended by your car's manufacturer. This will ensure the inner mechanics of your transmission are adequately lubricated and debris is carried away to avoid damage. Over time, there will be more and more contamination in the transmission fluid, thickening it so that it's less effective as a lubricant.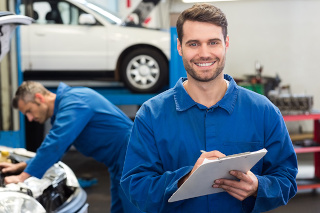 ILLUMINATED DASHBOARD LIGHTS
Every dashboard warning light has a meaning. When your car senses something wrong with key systems and parts of your car, it will trigger a dashboard warning light as a signal to you to pay attention. Some are more serious than others but typically, if you see a warning light come on, you should bring your car to an auto repair shop to have a mechanic take a look. Once a warning light is triggered, that problem will only get worse and scheduling a tune up will allow your mechanic to find what's wrong with your car.
PAY ATTENTION TO YOUR CHECK ENGINE LIGHT
If you're experiencing misfires, as we mentioned above, they'll likely trigger your check engine light, too. Your check engine light can signal a number of problems with your car and should be addressed as soon as possible. In general, keeping up with tune ups as recommended will help prevent surprise warning lights from coming on.
TIME FOR A TUNE UP? COME ON IN TO AAMCO BAY AREA
Know you're overdue for a tune up? Or you've started noticing signs there could be a necessary car repair? Schedule your appointment with the mechanics at AAMCO Bay Area and let us help get your car back to its optimal operation. Whether you need regular maintenance like a tune up or know there's a serious repair, we'll accurately diagnose and repair any problem so you can get safely back on the road.