Your transmission has one job: transmit power from the engine to the wheels. It does this by controlling which gear is active and keeping your car in that gear. With a manual transmission, the driver has control over which gear is active at any given time. An automatic transmission will do most of the decision making, outside of Reverse, Drive, or Park. In either case, if your car won't shift properly, it points a finger at your transmission. The following are some of the most likely reasons for your difficulty shifting gears.
Related: 5 Signs Of A Dying Transmission
Related: Car Battery & Stater Services
Related: Why Preventive Car Maintenance Is Important
LOW OR DIRTY TRANSMISSION FLUID
The most common reason for transmission trouble, including difficulty changing gears, is bad transmission fluid. A key job of transmission fluid is to lubricate moving parts and carry away debris and contaminants. If your transmission fluid gets too dirty or low, it can't adequately do its job, which can cause difficulty changing gears as a result of damage inside your transmission.
AVOID TRANSMISSION PROBLEMS WITH REGULAR TRANSMISSION FLUID FLUSHES
The best way to avoid problems due to inadequate transmission fluid is to keep up with regular transmission maintenance. Check your owner's manual for specific recommendations, but your transmission fluid should be replaced at regular intervals to keep your transmission healthy. This prevents a buildup of dirt and contaminants from causing extra wear and damage to the working parts of your transmission.
WORN OUT OR BROKEN CLUTCH
Your clutch controls gear changes by engaging and disengaging. When engaged, the clutch keeps your transmission in the selected gear so that power can be transmitted from the engine to the wheels. When disengaged, it allows the gear to be changed without killing the engine. It makes sense then, if your clutch is worn or broken, you'll have trouble shifting gears.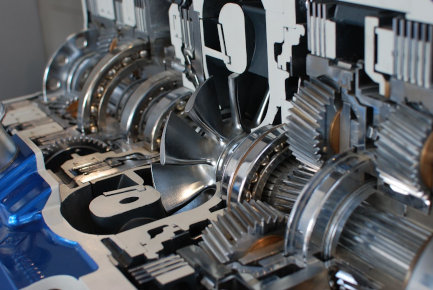 BOTH MANUAL AND AUTOMATIC TRANSMISSIONS HAVE CLUTCHES
Most people associate clutches with manual transmissions because the driver controls the clutch and therefore gear changes. But really, both manual and automatic transmissions include some sort of clutch. While automatic transmission clutches aren't controlled by a clutch pedal, they carry out the same function and will cause similar problems as they wear out. If you're noticing signs of a worn clutch, it's a good idea to consult a trusted mechanic before it fails.
WORN OUT ELECTRONIC COMPONENTS OR SOLENOIDS
Modern transmissions use a number of electrical components. Part of this system are solenoids, which are valves that open and close to control transmission fluid motion. Solenoids receive signals from electrical components, telling them to either open or close depending on necessary pressure. If either the electrical components or solenoids are failing, it can make it difficult to shift gears because transmission fluid isn't getting where it needs to go.
FAILING SHIFT INTERLOCK MECHANISM
In automatic transmissions, to prevent drivers from accidentally shifting into another gear, a shift interlock mechanism is installed. This safety feature prevents drivers from accidentally or unknowingly shifting into Park while the car is in motion or into Drive when you don't want the car to move. If the shift interlock mechanism becomes stuck, you may do everything you should to shift gears but still not be able to. If you consult your owner's manual, you should find instructions on how to reset your shift interlock mechanism.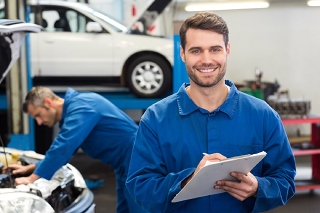 CAR NOT SHIFTING? AAMCO BAY AREA MECHANICS CAN HELP
No matter what transmission trouble you're having, the transmission experts at every AAMCO Bay Area location are here to help. If your car is having trouble shifting, you won't get far without a mechanic taking a look. We also offer free towing to your nearest AAMCO location, so you don't have to worry about getting your car to an auto repair shop while it's difficult to drive.