No one wants to hear they need a transmission repair. They're as essential as they are expensive, so you really don't have much choice once it's apparent you need to find an expert transmission mechanic to fix your car. But what signs can you look out for that will give an early signal to start researching nearby transmission shops? Luckily, there are a few key indicators you may notice.
Related: Things That Are Draining Your Battery
Related: All About Your Torque Converter
Related: Is It Time For New Spark Plugs?
YOUR GEARS DON'T WORK THE WAY THEY USED TO
Trying to shift from Drive into Reverse and your car just won't do it? Reverse is one of the gears that puts the most strain on your transmission, so this is likely one of the first signs you'll notice is your transmission is wearing out. This is also true of both automatic and manual transmissions, so you should pay attention to it no matter what type of car you drive. If you're having difficulty shifting gears, it's only a matter of time before it becomes impossible, so don't wait too long.
SLIPPING GEARS POSE A SAFETY RISK ON THE ROAD
A similar yet somewhat opposite problem with your gears is slipping. If you're driving down the road and it suddenly feels like your gear "slips" either too high or too low, it points to transmission trouble. Not only that, but it can also be a safety hazard. If your car suddenly slips to a different gear, whether higher or lower, you'll have to adjust your driving quickly to match the new gear. This may mean suddenly slowing down, even in traffic.
YOU NOTICE WEIRD NOISES WHILE DRIVING
Another sure sign that you need to schedule a transmission repair appointment is hearing grinding gears. This is more common in automatic transmissions but if you notice it, it's a pretty sure sign of transmission trouble. It may eventually lead to an inability to shift gears at all.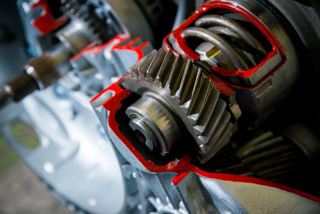 NEW NOISES IN NEUTRAL ARE JUST AS BAD AS GRINDING GEARS
Pay attention when you have your car in neutral. Does it sound different than usual? If so, it could indicate it's time to get new transmission fluid. This is a simple car maintenance service but if you ignore it for too long, it can lead to extra wear on mechanical parts in your transmission, as well as overheating.
YOU SMELL BURNING
Notice a burning smell while your car is running? It could point to several problems, one of which is your transmission. More specifically, it could indicate that your transmission, and therefore also your engine, is overheating. A common cause of this is old or low transmission fluid, which is luckily easy to fix. However, overheating is dangerous to toy with and can cause engine or transmission failure.
KEEP UP WITH REGULAR TRANSMISSION FLUID FLUSHES
An easy way to help prevent an overheating transmission is to keep up with regular transmission fluid flushes as recommended by your car's manufacturer. This will ensure the inner mechanics of your transmission are adequately lubricated and debris is carried away to avoid damage. Over time, there will be more and more contamination in the transmission fluid, thickening it so that it's less effective as a lubricant.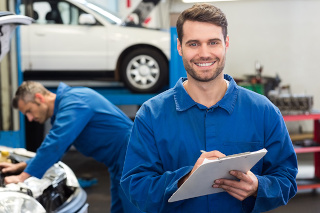 YOU SEE TRANSMISSION FLUID LEAKING UNDER YOUR CAR
See any spots under your car after it's been parked? Most commonly, you're looking at engine oil, but it could also be transmission fluid. Pay attention to scent and color and you may be able to figure out which it is. Transmission fluid will be more reddish in color and will have a slightly sweet to odorless smell. Though if it's older, it will be darker and may even smell somewhat burnt.
INADEQUATE TRANSMISSION FLUID LEVELS CAN CAUSE A LOT OF DAMAGE
When you don't have enough transmission fluid or it's too old, metal parts inside the transmission won't be adequately lubricated. This will cause more wear on those parts, as well as increased friction that can lead to overheating. It's important to top off your transmission fluid whenever you notice a leak or see that the level is low.
YOUR CHECK ENGINE LIGHT COMES ON
No one likes to see their Check Engine light come on. It's never a good sign but one thing it can indicate is transmission trouble. There's a possibility of a simple repair but you never really know whether it's simple or serious until you have it checked out by a mechanic.
THE TRIGGER CODE WILL TELL YOUR MECHANIC WHAT'S WRONG
Luckily, it's typically pretty easy for a mechanic to check what triggered your Check Engine light. They can run diagnostics to see what code triggered the light and that tends to give a fairly straightforward answer as to what repairs need to be done.
NEED AN EXPERT AT TRANSMISSION REPAIR IN MORGAN HILL? COME TO AAMCO
Whatever transmission trouble you're experiencing – or if it's just time for regular transmission maintenance – the transmission experts at AAMCO Morgan Hill will help get you safely back on the road. Schedule your appointment online or give us a call today!